Paloma Lake in Southern Louisiana is truly a sportsman's paradise! While offering various outdoor recreational activities and incredible accommodations, it is best known for its elite 53-acre lake stocked with F-1 Hybrid Trophy Bass.
Trophy Bass Fishing at Paloma Lake
Stocked in 2019, Paloma Lake is one of the only catch-and-release, biologist-managed, bass fishing lakes in Southern Louisiana. Lake health is a number one priority here, which can be attested to by the marine biologists from Southeast Pond Management. SPM performs regular electrofishing surveys on Paloma's lake to ensure an optimal ecosystem for their fish to flourish. Their most recent report in October 2022, shows an average weight of 5.5 lbs and maximum projected growth of up to 12 lbs. However, recent feedback from guests has shown an increase in the average weight.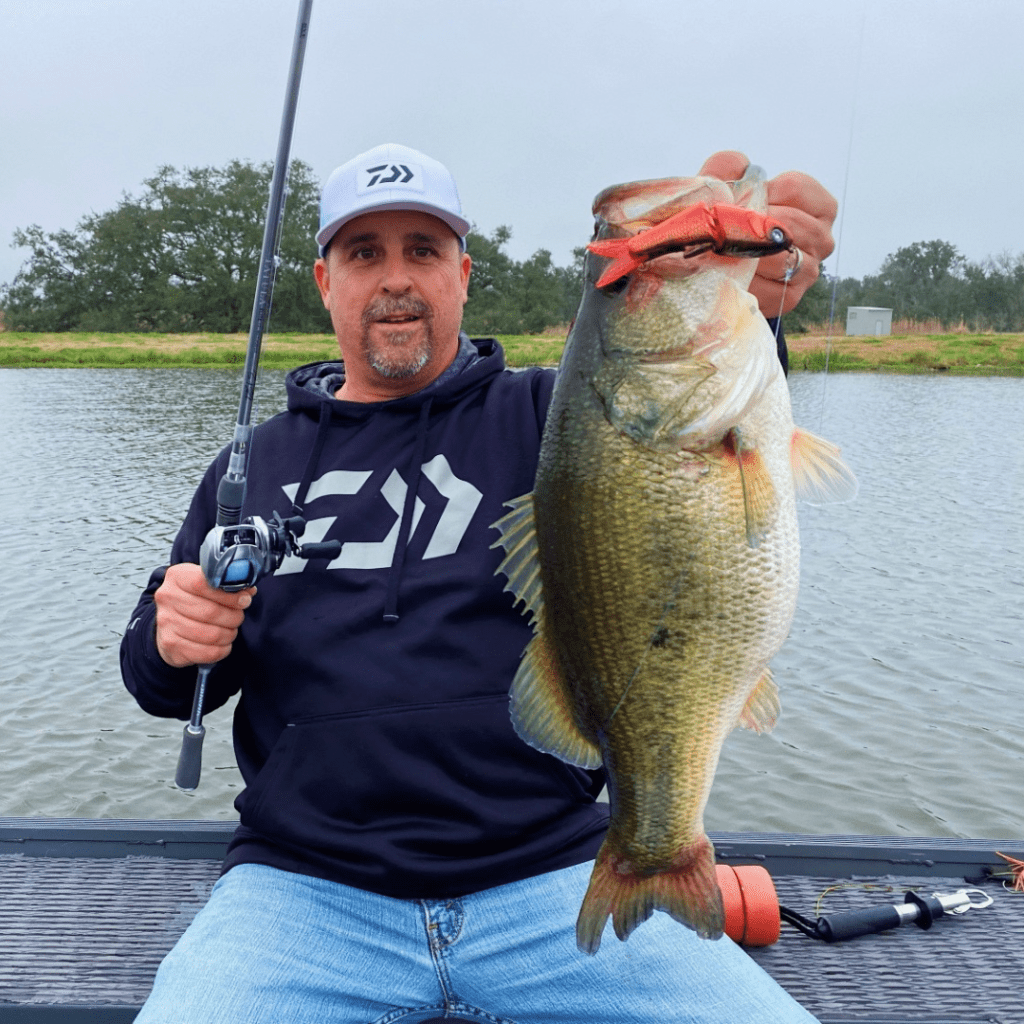 Paloma Lake's current campaign, "Race to Double Digits," has fishermen lining up to attempt to catch the first 10 lb bass in their lake. The first guest to catch in the double digits will receive 50% off any of their accommodations during their next stay. All photo submissions, regardless of weight, count as one entry in a giveaway to receive $100 off their next stay. Also, all catches posted to social media, tagging @palomalakela will receive two bonus entries into the giveaway for a total of three entries. Their latest catch, as of February 2023, came in at a whopping 8.2 lbs!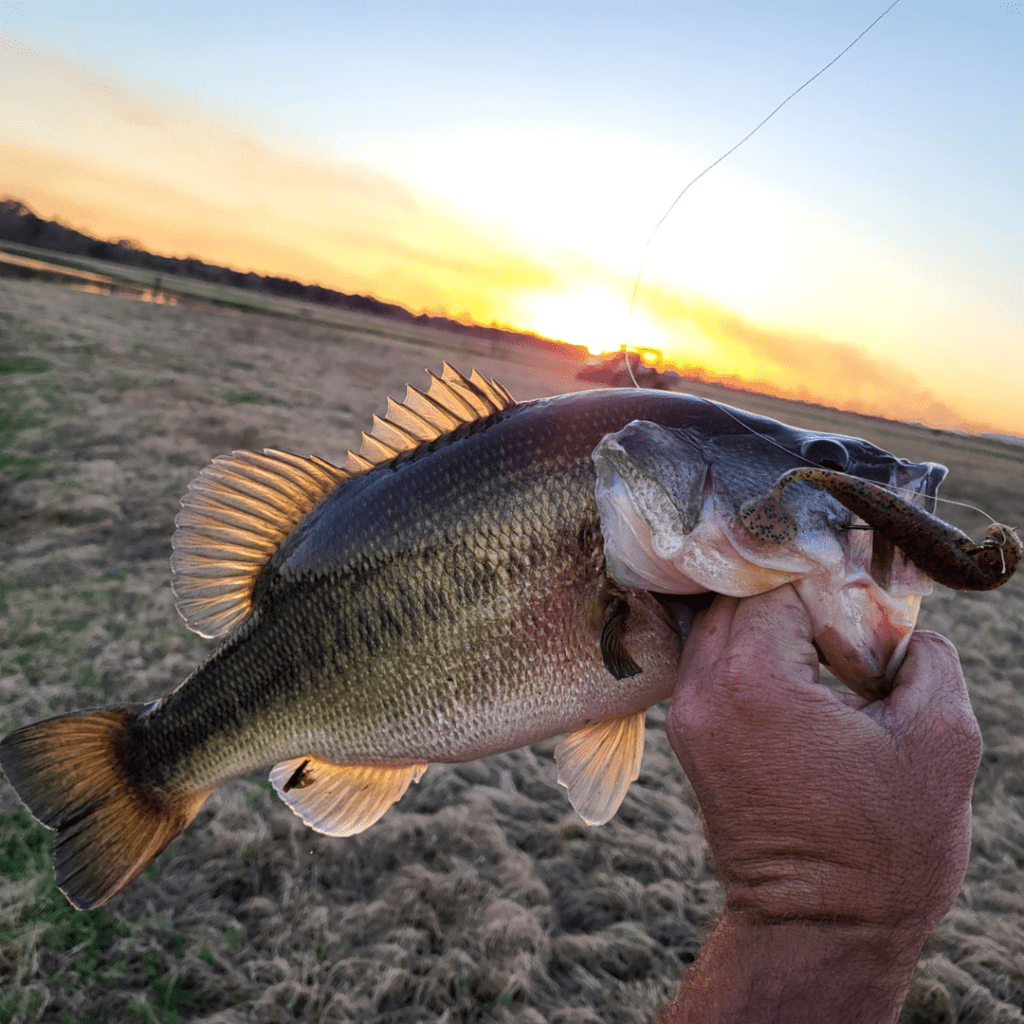 Whether you choose to stay the night or fish for the day, Paloma Lake can accommodate anyone. If you are just interested in fishing, they offer a Day Fishing Pass for up to two people for only $300. This pass includes all-day access to their 53-acre, trophy bass-filled lake and kayaks. If you would like to fish from your own boat, one electric boat per two people is permitted. Paloma only allows two fishing passes per day to ensure a peaceful, isolated experience.
Paloma Lake Lodging
Travel far? Paloma Lake has a wide selection of overnight accommodations suitable for every individual, creating a unique experience for each guest. Whether you favor a true "rough it" camping experience or prefer the accessibility to quality amenities, they truly have it all – from A-frame Glamping Cabins, Luxury Lodges, and individual Lodge Suites, all located along the lake for an epic view.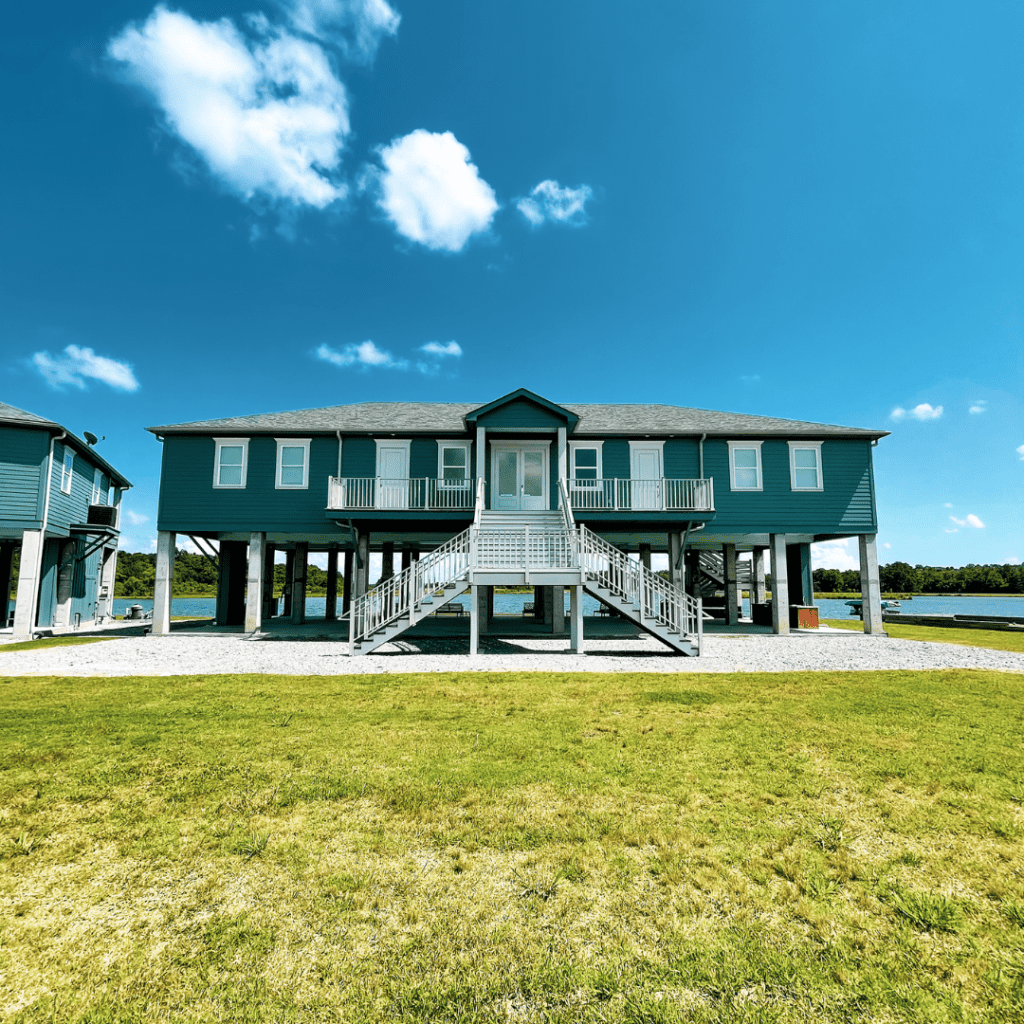 They have up to five glamping cabins, with a minimum of three cabins per booking. These are equipped with A/C and heating, one queen-sized bed, nightstands, phone chargers, shower towels, a flashlight, and lights. They also have two luxury lodges with four individual suites within each lodge with phenomenal balcony views of the lake. With all lodge and suite rentals, you are granted access to the pools located beside each lodge.
If you choose to rent out an entire lodge, you will gain access to a fully equipped kitchen, dining room, and living room. Head to their website to check pricing and availability. If you are a true fisherman or just share a love for the outdoors, browse Paloma Lake's availability and book your next trophy bass adventure. Paloma Lake is truly a hidden gem that you do not want to miss!